Mainstreaming Ecological Restoration of freshwater-related ecosystems in a Landscape context: INnovation, upscaling and transformation
Europe's environment is in an alarming state, with climate change expected to further aggravate the situation. This poses severe threats to economic prosperity, human wellbeing and social peace – our society needs systemic transformative change.
Ecosystem restoration is key to this change, and freshwaters play an important role: the restoration of streams, rivers, peatlands and wetlands has a long tradition and offers an extensive knowledge base – freshwaters are ideal demonstrators of the necessary change.
The MERLIN project commits to transformative ecosystem restoration, mainstreaming Nature-based Solutions for the urgent systemic change of our society.
---
MERLIN webinars
The MERLIN project is offering a monthy webinar-series on (freshwater) restoration-related topics. The webinars are open and free for anyone to join.
Next webinar #18: Dec 04, 2023, 15h (CET)
Chris Spray (University of Dundee): "

The Eddleston Water project – what has worked, and what have we learned about Natural Flood management and how to deliver it?"
read more
---
---
---
---
Want to know more about key project developments?
From time to time, we will send out an email newsletter detailing our progress.
Click here to manage your subscribtion for next issue of the MERLIN newsletter.
Subscribe
---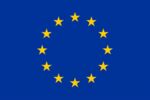 MERLIN is a "research and innovation action" funded under the European Commission's Horizon 2020 programme under grant agreement No 101036337.